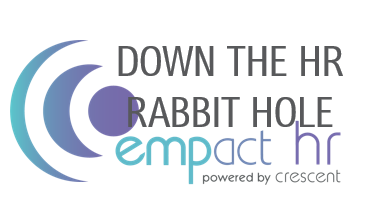 Practical, everyday value, sampling current Human Capital trends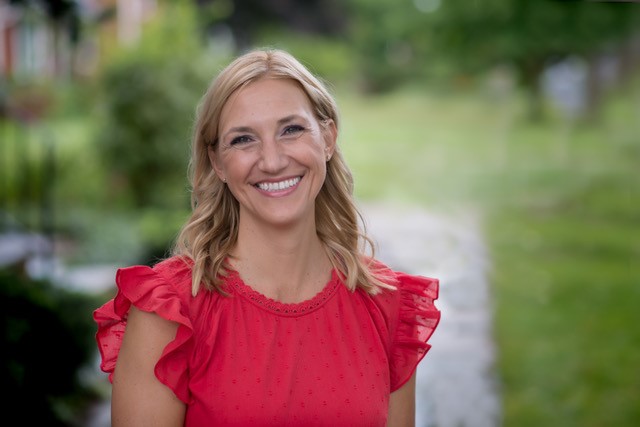 Episode 24
Building Deeper Connections in the Workplace through Memorable Experiences
LISTEN NOW!
Meredith Hale-Griffin
M.S., DipWSET Candidate
Meredith Griffin started her post-graduate career as a college wellness instructor and sport performance coach. Simultaneously, she discovered a passion for wine after having the opportunity to spend time in Sonoma, California. The blending of those interests led to the creation of decantU. decantU is rooted in the belief that wellness is multi-dimensional, just as wine is about much more than merely imbibing in it. Both extend into community, spirituality and mindfulness. decantU offers interactive events and seminars exploring how greater well-being can be found through the magic of wine and how wine can be part of a healthy lifestyle. Meredith has held events in a variety of venues for a hosts of different businesses, organizations and social groups.
Meredith is also the co-host of the Major Crush Winecast, a wine lover's podcast. Along with her co-host, Lou Zant, they sit down to chat with winemakers, wine writers, wine professionals and chefs while sharing stories and insights, and sipping a glass of wine or two.
A self-proclaimed "wine geek" who believes you can always learn more about wine and how it adds joy to life, Meredith is pursuing the esteemed Diploma Level in Wine with the Wine and Spirit Education Trust (WSET).
Prior to her first career she earned her Master's degree in Exercise Science and Wellness at Arizona State University and is a Certified Strength and Conditioning Coach with National Strength and Conditioning Association. She continues to serve as an editor for their NSCA Coach Journal.
Meredith and her husband, David, met in their hometown of Phoenix, Arizona and currently reside in New Orleans.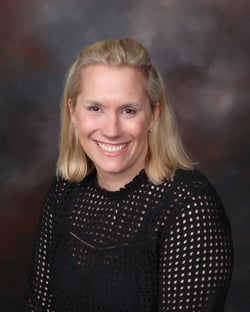 Episode 23
Employers of 15 or More - ADA Can't Be Ignored
LISTEN NOW!
Kathlyn is an attorney and consultant whose hybrid practice focuses on all aspects of the employment relationship. For nearly 15 years, she has represented all types and sizes of businesses ensuring compliance with federal, state and local laws, counseling on employee relations and HR issues, conducting internal investigations, negotiating employment contracts, navigating high risk departures, non-competes, severances, and settlement agreements.
In her consulting practice, Kathlyn works with businesses regarding leadership, diversity, equity and inclusion (DEI), and implicit bias. She has been conducting employment and diversity trainings for more than ten years, and has been researching, training, speaking, and writing about implicit bias for seven years.
Kathlyn graduated magna cum laude and Order of the Coif from Tulane University School of Law and resides in New Orleans with her husband, who is also an attorney, and their two young children.
To be a guest, contact us here!
GUESTS AT A GLANCE
Sanders Offner, Philip Carrillo, Cheyenne Green
DISCLAIMER
Guests of "Down the HR Rabbit Hole" are clients, friends, field experts, business owners, and professionals in relevant fields. Their points of view, as they are broadcast on "Down the HR Rabbit Hole," do not represent Crescent and empact HR. Information in "Down the HR Rabbit Hole" does not constitute legal advice.
LEARN MORE
Crescent, was founded in May 2011. Its founder, Sanders Offner, spent many years prior to starting Crescent with a national payroll firm where he learned the business. Starting his own bureau out in a closet in his house, Sanders worked hard to build strong infrastructure around best-in-class customer service and relationships with his clients. July, 2020, in response to client demand, Sanders and his business partner, Justin Farrae, completed the Human Capital Management service vertical with the introduction of empact HR, a fractional HR services department, which focuses on providing small to medium businesses with HR guidance, resources, and tools
A QUICK GLANCE INTO OUR PODCAST
"Down the HR Rabbit Hole" is a podcast produced, recorded, and published by Crescent. The podcast is hosted by Sanders Offner, the founder and CEO of Crescent. His cohosts and alternates are Philip Carrillo, an HR Advisor for empactHR, Richelle Chategnier, Sales Lead for Crescent range of products and services, and recorded by Cheyenne Green, Marketing Director for Crescent
Our goal for "Down the HR Rabbit Hole" is simple. We want to introduce you to business owners, HR thought leaders and managers, and experts from specialized fields. They'll share hard-earned wisdom, expertise, and insights with you every two weeks, you decide what you want to do with it. We want to give you, our clients, friends, and audience practical, everyday value, sampling current Human Capital trends.
CONTACT
Sanders Offner, President Founder, Crescent, Sanders@crescent-hr.com
Cheyenne Green, Marketing Director, Cheyenne@Crescent-Hr.com
Richelle Chategnier, Sales, Richelle@crescent-hr.com
Philip Carrillo, CrescentHR, CrescentHR@crescent-hr.com